No matter where you go on holiday, once you get there the costs can easily spiral out of control. To help you stick to a budget, here are 10 things to do under £10 at Haven!
*Please note, you might need to have a Haven play pass included with your holiday to access these activities
1. Swimming (free)
One of the great things about all Haven sites, no matter where you choose, is that they will have a swimming pool. Types of swimming pools may differ between parks, as places like Haven Seashore have a water park, while some have standard swimming pools.
With your break, you can book 14 swimming slots before you arrive so definitely make the most of these. You can also see if other slots are available during your holiday but it's always a good idea to book in advance where possible. Slots are per person and last for 1 hour.
2. Activikids playground games (age 5-10, £2pp)
On our last holiday to Haven Seashore, Erin took part in Activikids Playground Games. I wanted something for her to do one morning but at a budget price so we decided to give this a go.
The season is led by a trained instructor who will put together a whole host of fun games for the children. Games on Erin's session included tag rugby and tug-of-war, as well as a few other. Activikids Playground Games lasts for 45 minutes and it's a great way to for children to meet new friends on their holiday.
3. Watch the evening entertainment (free)
If you have a play pass included with your holiday you'll be able to make the most of Haven's fantastic evening entertainment. From cash bingo to children's entertainment to live singers, there's something for everyone. With showing changing daily, it's unlikely you'll see the same thing twice during your break.
While attending the shows are free, you might want to buy a few drinks or snacks while you're there!
4. Play a round of mini golf (£3pp)
If your haven site has mini golf then this is great way to spend some time. It costs only £3 per person so is a budget activity for the whole family. Collect your clubs, balls and score cards and see who comes out the winner!
5. Go on a nature trail (free)
Something we've done on past Haven holidays is to make the most of the free activity from the Ranger hut! A nature trail is led by the Ranger, who will walk around the park with you, pointing out all the different kids of nature and wildlife. The Rangers are really knowledgable and we learned a lot about things like snake holes and which plants you can eat!
6. Sand bottle creations (age 2+, £8)
If you want something for your children to take home from their holiday, a little souvenir, then sand bottle creations is a good activity to book. You'll be shown how to add the sand to your bottles, make pretty patterns and add extras at the end like a secret message and stickers. This activity lasts for 45 minutes and you get to take the sand bottle home with you at the end.
7. Discover soft play (free)
Sometimes, younger children just need to burn off a bit of energy and soft play is the ideal activity for that. 20 Haven locations now have soft play areas in their parks (see the full list here). One of the best things about soft play is that it is completely free and children can spend as long as they like there.
8. Bounce on a bungee trampoline (£6)
Bungee trampolines are a great way to get a better look at the Haven park you're staying at, as well as having an absolute blast. This activity costs £6 per person and lasts for 5 minutes. It's not a long activity however, that's a lot of fun packed into a short space of time.
9. Meet the Seaside Squad! (free)
For children, the Seaside Squad can be a big deal, as they feature heavily on any Haven break. Be sure to check out the daytime entertainment for a session where you can meet the Seaside Squad, who have had a bit of a makeover recently. Children will be able to take part in an activity and then get up on the stage to meet their new friends and have some photos taken.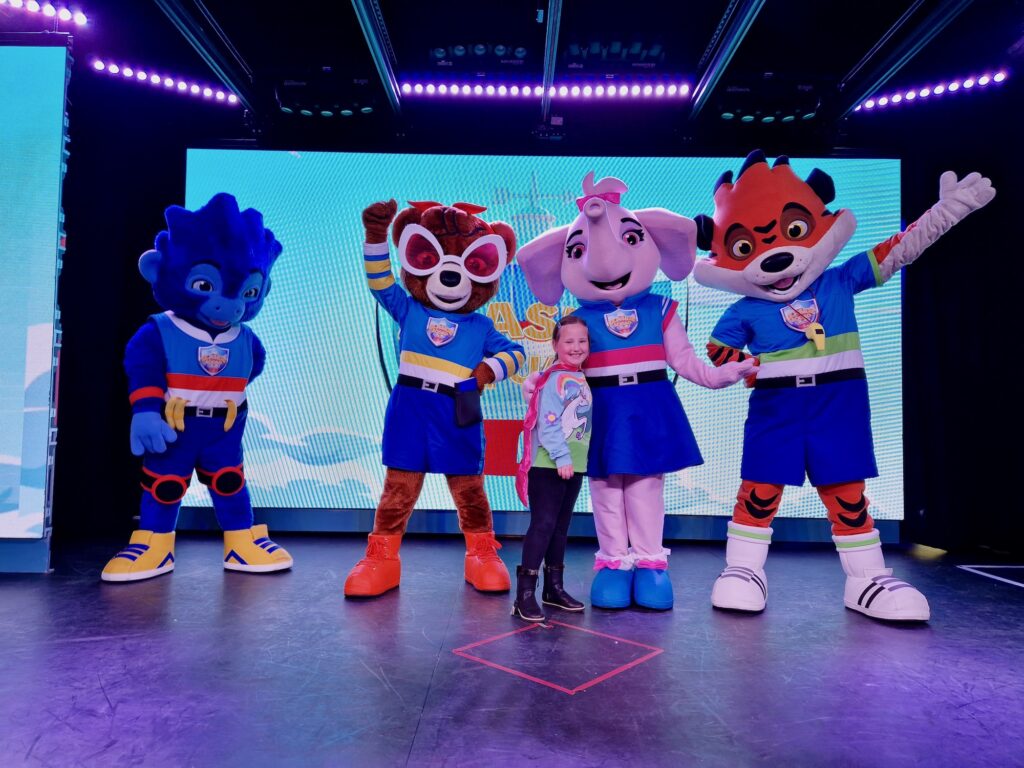 10. Get messy with slime creations (£8pp)
Who doesn't love getting their hands stuck into some slime? This is an instructor led activity, where children will be taught how to make slime themselves. They are then given time to decorate with glitter and other accessories. The slime can then be taken home at the end of the session!