Something that Nottingham is well-known for is the caves that run underneath the city. Erin and I went on a guided tour during the summer to explore and find out more about them.
Where is Nottingham's City of Caves?
Nottingham's City of Caves is easily reached in the city center. Nottingham has great transport links with plenty of buses stopping close by or the Lace Market tram stop is only a couple of minute's walk away.
The entrance to the City of Caves is located at the bottom of the stops down from Nottingham Contemporary. This is now different from the entrance that used to be in an old shopping center.
City of Caves
Garner's Hill
Nottingham
NG1 1HF
How much does it cost?
Prices are correct as of October 2022. You can also buy a joint ticket with the Museum of Justice and save a bit of money. The first price is with Gift Aid while the second price is for standard entrance. Tickets can be booked online or you can turn up on the day and wait for an available tour.
| | | |
| --- | --- | --- |
| Adult | £9.63 | £8.75 |
| Age 5 -17 | £8.40 | £7.65 |
| Under 5s | Free | Free |
| Students | £8.40 | £7.65 |
| Over 60s | £8.40 | £7.65 |
| Family ticket – 4 people, max 2 adults (please add 4 tickets to your basket) | £29.65 | £26.95 |
How long does a tour last?
Guided Tours take place daily from Monday 25 July until Sunday 4 September, and last between 45 minutes to an hour.
How accessible are the caves?
Unfortunately, due to the nature of the caves with the steps and uneven ground, it is not suitable for pushchairs, wheelchairs or those with limited mobility.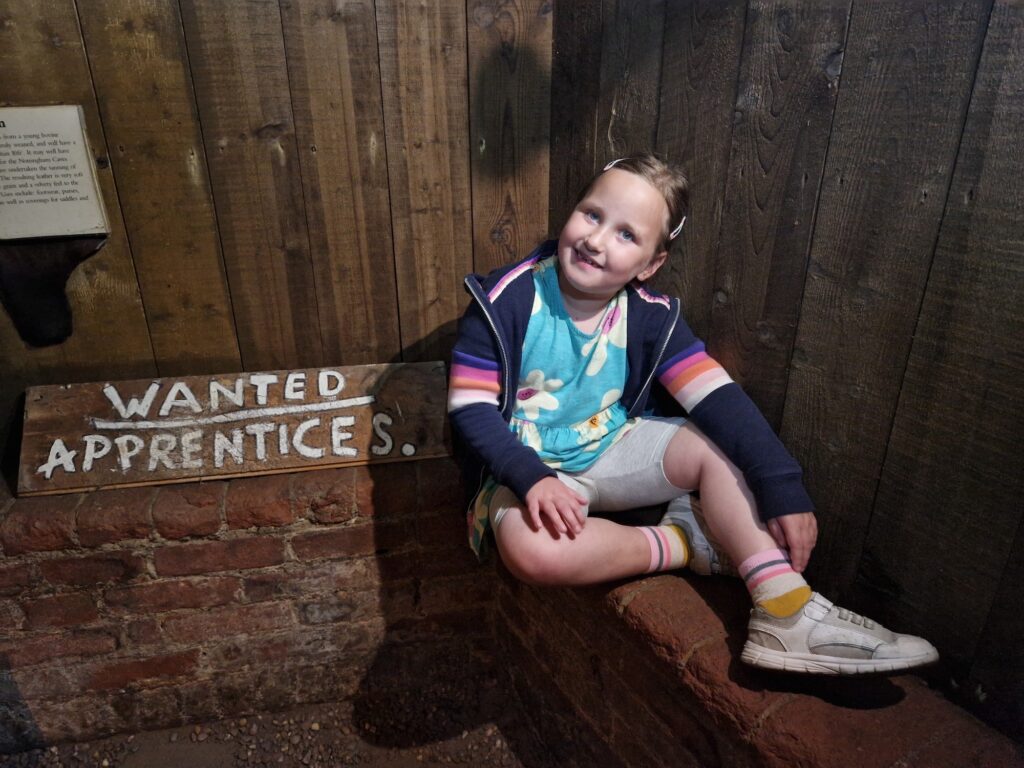 What does the tour consist of?
Our tour of the City of Caves was great and I really enjoyed it. Our tour guide took us down into the caves, in a fairly large group, but made sure everyone could see and hear at all times. Photography is allowed on the tour but you are asked not to film to ensure people still visit and don't have a tour spoiled beforehand.
During the tour, you'll learn about the history of the caves; how they started out, how they were changed and how their purpose evolved over time. I personally loved the history aspect and learning about all of the different things the caves had been used for. The tour guide had some really interesting stories to tell and he was really funny at the same time.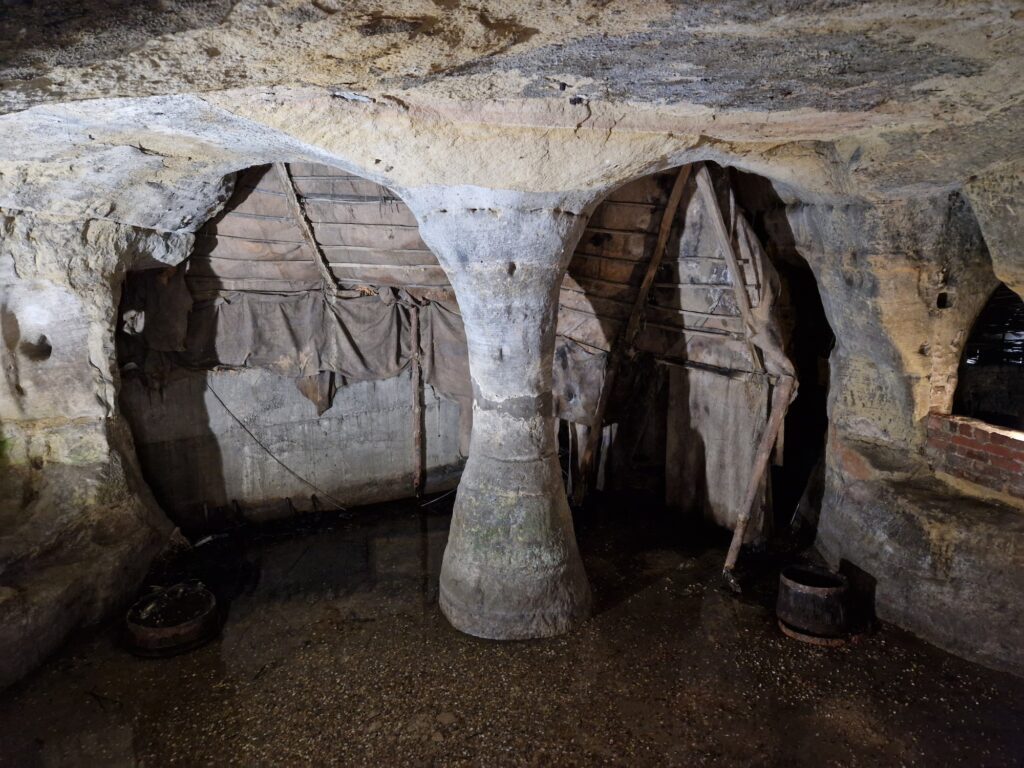 Erin's attention wasn't kept quite as well as mine was but I think it was mainly down to her expecting something different. Erin wanted to go down into the caves with a hard hat and torch on and explore on our own, which we obviously didn't do. She did like looking around but very openly admitted that she 'stopped listening to the man talking after a while.'
Our tour consisted of quite a lot of gross stories which I think a lot of children will enjoy hearing about. These bits Erin did listen to and she loved how disgusting it all sounded. It was great that some of the tour was done so children would actually be interested and the guide found ways to keep them listening.
Although the tour was a bit hit-and-miss for Erin, I really enjoyed it. It was interesting to see under the city and I think it was just about the right length to do with children. We were lucky that we were already at the Nottingham Contemporary beforehand too so it was only a short walk for us to get there.
Thinking about visiting Nottingham? Check out this 3 day itinerary for families.