AD | Press tickets
During the festive period, Norfolk has so much to offer. If you're in North Norfolk, The Cromer Pier Christmas Show is an absolute must if you're looking for a festive family show. This year, we got to experience it ourselves for the first time.
When is The Cromer Pier Christmas Show on?
For 2022, The Cromer Pier Christmas Show runs from 26th November to 30th December 2022 with a mixture of matinee and evening performances.
How long does The Cromer Pier Christmas Show last?
There may be slight variations in the running time but expect the show to last for approximately 2 hours 30 minutes including a 20-30 minute interval. The interval is just long enough to go to the toilet, and maybe get a delicious ice cream to enjoy!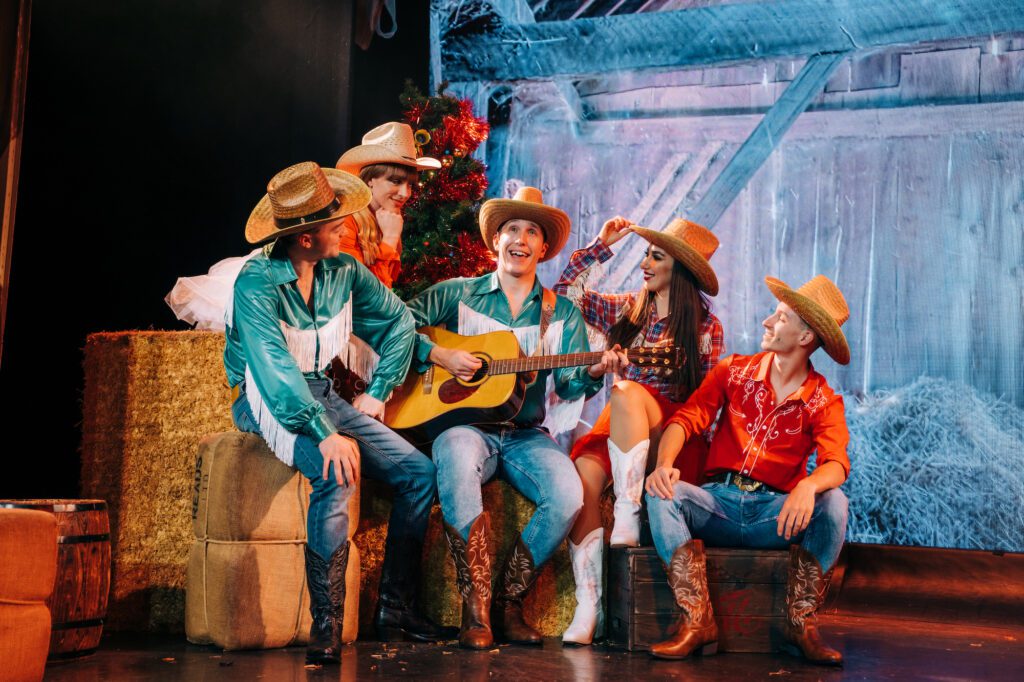 Is it family-friendly?
The great new is, The Cromer Pier Christmas Show is extremely family-friendly. Although there are some comedy sections with innuendos, the majority of the content is aimed at all ages so there is something for everyone to enjoy. The theatre can also offer booster seats for children if they need them!
Did we enjoy the show?
Although we'd heard of the show before this year, we didn't really know what to expect from it. Being in a theatre at the end of the pier, it's not massive but I liked the more intimate feeling compared to other, larger venues. I was also really surprised to see just how spacious the seats were. Me and John are on the larger side and sometimes struggle but we both had plenty of space and was very comfortable.
The show consists of a mixture of singing and dancing, comedy and illusions from an act called Amethyst. Headed by comedian and singer Olly Day, the show moves from one act to another well, with a really nice flow. There's never too much of one thing after another and this is a good way to ensure children are kept entertained throughout.
Olly was hilarious, with jokes obviously going over Erin's head. He pushed the jokes just to the right point without going too far and I really loved how much of Norfolk he put into the jokes too. It was also nice to see Olly be a part of other aspects of the show. Everyone gets involved at one point or another, really getting to show off their talents.
Husband and wife illusionist duo Amethyst were phenomenal. Every time they were on stage Erin sat with her mouth wide open, not knowing how the trick was done. This was definitely Erin's favourite of the whole show and now she wants a kettle that can pour out any drink she wants. Does anyone know where I can get one?
For the musical numbers, you can enjoy the vocals of Ben Killingback and Hayley Moss along with the ensemble. You will also get to see the wonderful Chloe Edward-Wood on the saxophone, who has some solos as well as joining in with other parts of the show.
What I really loved about this show is how varied it is. Instead of going with the most typical of Christmas songs, The Cromer Pier Christmas Show brings something a little bit different. Think A Christmas Carol, the musical, mixed with A Country Christmas complete with cowboy boots!
The Cromer Pier Christmas Show is the only show of its kind and I'm so glad we finally got to see it this year. If you want something fun and festive to do with the whole family, this is it!